Amazon announced it will end Amazon cloud drive in December 2023. Amazon stated this is to improve their photos application. Photos and videos can be accessed through Amazon Photos while other files will be inaccessible by the end of 2023.
What is Cloud Storage?
Cloud storage is a method for people and companies to save data online securely so that it can be accessed anytime from anywhere and easily shared with other people who are granted permission. Cloud storage also offers a way to back up data to facilitate recovery off-site. People use cloud drive storage to secure their personal data and also to make back-up. They can then download it on any device and anywhere. All they need is just an internet connection. This facility made this service very popular worldwide.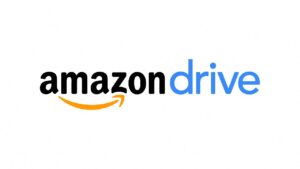 Amazon Cloud Drive
Amazon Drive, formerly known as Amazon Cloud Drive, was a cloud storage application provided by Amazon, Inc. The service provides secure cloud storage, data backup, data sharing and Photo printing (only in certain areas). With the help of an Amazon account, the files and folders can be transferred and managed from multiple devices. Amazon Drive also lets their U.S. users order photo prints and photo books using the Amazon Prints service. This service was initiated by Amazon, Inc in March, 2011 to provide better experience to their users. 
Amazon Drive Pricing
Amazon Drive provides 5GB of cloud storage for free for any individual with an Amazon account. Members who have Prime membership ($119 a year), Drive also includes unlimited high-resolution photo storage. If you need extended storage space, 1TB charges $6.99 a month or $59.99 a year, and 2TB charges $11.99 a month or $119.98 a year. Plans are available up to 30TB.
The company announced that Amazon Drive will no longer be available after December 31, 2023. That's just when the access will be completely cut off. Uploads will not be available earlier and won't be accepted as of January 31. The Amazon Drive apps for Android and iOS will be shut down on October 31, 2022. "We will continue to provide customers the ability to safely back up, share, and organize photos and videos with Amazon Photos," Amazon said in an email to customers. But for all files other than images or videos, you'll have to download them before the end of 2023. 
Why is Amazon making the decision to shut down Drive after 11 years?
 The company says, "We are taking the opportunity to more fully focus our efforts on Amazon Photos to provide customers a dedicated solution for photos and video storage." Perhaps that means Amazon has big ideas in mind for taking on Google Photos and Apple's iCloud Photo Library. But the Drive news will definitely be a disappointment to those who grew accustomed to housing their files on Amazon's dependable servers.