It is the largest professional network in the world on the internet, where you can find jobs and internships according to Professional skills. You can succeed by creating relationships with professionals. This platform helps you learn the skills that can lead you to success. It also tells the worth or demand of a skill. It is a very smart concept that allows you to find related jobs online. You do not have to go outside for job seeking. Without going outside, you can access the biggest job Network on the internet.
You can access this platform using your desktop, Mobile application, Website, and Android apps.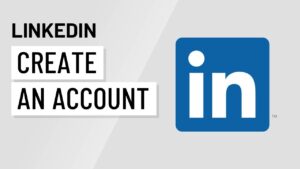 Creating Profile:
Complete profile boosts your account, leading you to get a quick job. There are a few simple steps to start creating your profile.
LinkedIn Signup:
Signing up is the very first step to getting into your profile. You can use you're your desktop, mobile application, or website to sign up. The required credentials to sign up in your profile are Gmail \ username and setting your account password.
After completing your signup process you can LinkedIn log into your main Profile, using your username and password. 
Setting up your Profile:
When you get into your profile, here you can set your complete profile. There will require these things to complete your profile:
Your Personal Information (Name, Contact, Address, etc.)

Education

Work experience

Skills

Recommendations

Accomplishments
You can fill up all these necessary things to complete your profile. Filling correct information makes the profile looks good. Here the desired job can be also added. The skills you are interested in and have a good command of them can be added to your "Open to job Opportunities".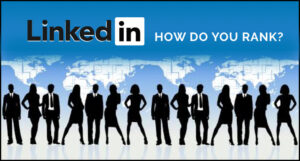 Why is it necessary to rank your profile high?
Your complete profile is the key column that describes all the work you do on this professional network. This tells the level you are in. A good profile has a good impact on the recruiters when your profile will rank higher. So it is very important to rank your profile high. 
If you are wondering how you can make your profile rank higher, so you shouldn't be worried let's try out these simple tricks that will optimize your profile:
Using correct and authentic keywords is a very important strategy. You should use different keywords relevant to the Products or Services you are providing. To find keywords that are often searched for, let your mind be in the position of what people can think while searching for this particular service or product.
Make your profile headline very precise 
A clear profile headline tells what services you are providing to the clients. Be creative while writing about your services. Do not use common words while writing about your services, use keywords instead.
Public your profile & making Strong relation Ships 
Setting your profile to the public to unfold your profile, Now Non-LinkedIn professionals can find you on Google without LinkedIn Search. As this platform is the largest professional platform, you do not need much to make anything private. Get open to the public and give more chances to yourself. Making Strong relationships in LinkedIn groups can also be very beneficial in order to make your profile Rank higher.
Personalizing your profile URL
URL, either of a webpage or of your profile is very important for search engine optimization. So do not forget to personalize your profile URL. Doing this will remove the random ability of words and letters making your profile URL specific. It will also help people to memorize and easily share your profile in LinkedIn groups.
Your experience tells you working in a specific profession. The experience could be of your current work or your past work. Adding Experience is a good trick to rank your profile higher. Use keywords to write about your previous as well as current experience. This makes the professional line clearer than before and you will be highlighted among others.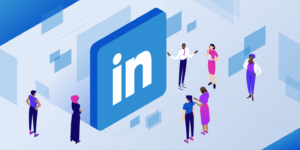 These tricks of making your LinkedIn profile rank higher in search results are quite common. While Google has some tools to help you increase the rankings, if you're trying something different or just want to give yourself more options for ranking on mobile devices, I'd recommend using these handy strategies and see what happens (and do it right). It will make it possible for more people to find you.