Netflix Animation Studio Overview:
Netflix on Tuesday announced to acquire of Animal logic animation studio mostly known for Lego movie. Amy Reinhard – Netflix Vice President of Studio Operation said this will help Netflix to stand further in animation movies industry.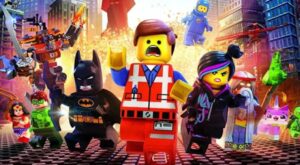 Netflix
Netflix is World's most popular entertainment service with more than 220M subscriptions in over 190 countries worldwide. It is world largest streaming service with a variety of movies, Tv shows and more. Netflix was founded by Reed Hasting and Marc Randolph launched on August 29, 1997. It is considered as movie library but is way more than that. It is a production house with more than 129 exclusive movies and dozens of web series. Netflix own many award-winning hits of all time including Tenet, The Power of Dog, The Big Short, Gravity, The Social Network, Two Distant Strangers, Mank, Roma and way more.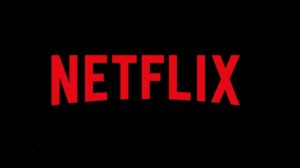 Growth in Business
Just in two decades Netflix expanded its business to over 190 countries and 222M active subscribers. That is a massive growth actually. Netflix is growing so fast that it is assumed that just in few years every country in the world would have Netflix as its biggest production studio.
How is it growing so fast?
Well, it might be not a perfect explanation but Netflix is using consumer usage data to experiment which content works the best. Using 365 Days (movie) as an asset in Pakistan is a perfect example. Because of its extraordinary algorithm Netflix is expanding exponentially.
Animation Movies and Netflix
Although live action movies have improved a lot in these days but they cannot replace animation movies. Animation movies are more attractive towards children and most of the adults because of their better color scheme and action scenes. Like other production studios Netflix have also produced many animated movies including: The Willoughbys, Over the Moon, Next Gen, The Little Prince, White Fang, Ballerina, Coraline etc.
Netflix Animation
Netflix Animation is a subsidiary of Netflix, Inc. It is the production house of Netflix animated series founded in 2018. Although Netflix owns many animated movies but some of the are created by Netflix Animation. These includes the Sea Beast, Klaus, The House, Back to Outback, My Father's Dragon, America the Motion, Pinocchio, Arlo the Alligator Boy, Apollo 101/2: A Space Age Childhood, Samurai Rabbit: The Usagi Chronicles, Cat Burglar, Canvas, Escape from Hat, The Christmas, The Magician's Elephant, Over the Moon and The Willoughbys.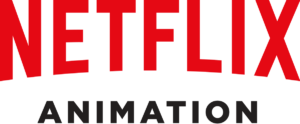 Animal Logic
Animal Logic is an Australian animation and visual effect company founded in 1991. It is considered world's leading digital creative studio mostly known for its extraordinary creativity. It is the production house of various superhit animation series including the Lego Movie, Peter Rabbit, Happy Feet, Legend of the Guardians: The Owls of Ga'Hoole, Peter Rabbit 2: The Run away, The Lego Batman movie, The Shrinking of Treehorn, The Magician's Elephant, Babe: Pig in the City, The Polar Bears, The Crocodile Hunter: Collision Course, City Island, Mr. Accident and Me, Myself,I. But this Animation studio is known for Lego movie.
Netflix acquiring Animal Logic Studio
Netflix is planning to expand its animation movie studio by acquiring Animal Logic animation studio. Netflix announced on 19 July that they are acquiring Animal Logic Studio to enhance their animation movie production. Although Netflix already have Lego movie for which Animal Logic studio is famous but they want world's leading animation company by their side to make Netflix's Lego 2 Movie even better. Amy Reinhard – Netflix Vice President of Studio Operation said "this will help Netflix to stand further in animation movies industry. Led by CEO and co-founder Zareh Nalbandian, the Animal Logic teams and leadership will remain operating under the Animal logic brand and will fulfil production of existing and ongoing commitments and continue to collaborate and work with longstanding studio partners". Hope this makes Netflix's Lego movie and other animated titles better.