Recently, OPPO officially announced that the OPPO Watch 3 series will be the world's first Qualcomm Snapdragon W5 wearable platform with a rectangular dial, which is expected to be released in August.
Smartwatch
A smartwatch is a wearable computer in the form of a watch; modern smartwatches provide a local touchscreen interface for daily use. While an associated smartphone app provides for management and telemetry (such as long-term biomonitoring). While early models could perform basic tasks, such as calculations, digital time telling, translations, and game-playing. 2010s smartwatches have more general functionality closer to smartphones, including mobile apps, a mobile operating system, and Wi-Fi/Bluetooth connectivity. Some smartwatches function as portable media players, with FM radio and playback of digital audio and video files via a Bluetooth headset. Some models, called watch phones (or vice versa), have mobile cellular functionality like making calls.
Oppo
Guangdong Oppo Mobile Telecommunications Corp., Ltd, doing business as OPPO, is a Chinese consumer electronics. And mobile communications company headquartered in Dongguan, Guangdong. Its major product lines include smartphones, smart devices, audio devices, power banks, and other electronic products.
The brand name "Oppo" was registered in China in 2001 and launched in 2004. Since then, the company has expanded to 50 countries. In June 2016, OPPO became the largest smartphone manufacturer in China, selling its phones at more than 200,000 retail outlets. OPPO was the top smartphone brand in China in 2019 and was ranked No. 5, in market share, worldwide.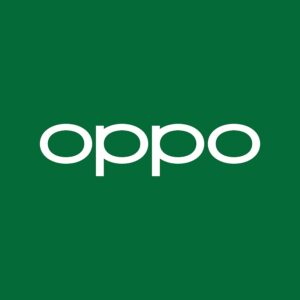 Oppo Watch 3 Specs
Oppo watch 3 details are given below as per listed around the internet.
As promised, the Oppo Watch 3 and the Oppo Watch 3 Pro are the first smartwatches to use Qualcomm's Snapdragon W5 Gen 1 wearable platform which was made official back in July.
Other specs
 The Oppo Watch 3 comes with a 1.75″ 372×430 AMOLED screen with 3D glass on top, a 400 mAh battery that charges in 60 minutes, 1GB of RAM, 32GB of storage, Bluetooth 5.0, eSIM, NFC, 5ATM water resistance, GPS/Beidou/GLONASS/Galileo/QZSS, and Oppo's Apollo 4 Plus coprocessor which is used instead of the Snapdragon when little computational power is needed. The Oppo Watch 3 Pro has a bigger, 1.91″ 378×496 AMOLED screen which is LTPO, a first for a wearable. Its battery is bigger too at 550 mAh, which allows for five days of full usage (four with LTE) and 15 days of light mode. It charges in 65 minutes. The Watch 3 Pro will launch in Platinum Black and Desert Brown. It weighs 37.5g without straps.