Telegram is one of the messaging apps and like any other messaging application, it offers end-to-end encrypted communications. Users have unrestricted access to text and voice messages, phone and video calls, sharing of documents with a maximum file size of 2 GB, animated stickers, contacts, audio files etcetera.
Telegram: Overview
Telegram is a free and cloud-based interactive messaging service that also provides an E2EE (end-to-end encrypted) option for chat, video calling, internet telephony, file sharing, and many other features. It was launched for iOS on 14 August 2013 and Android on 20 October 2013. The servers of Telegram are distributed worldwide with five data centers in different regions,
while the operations center is based in Dubai, United Arab Emirates.
Telegram: Revenue
As stated by Telegram Update, the number of active monthly users on Telegram topped 500 million in January 2021. With 1 billion downloads worldwide as of late August 2021. It was the most downloaded app in the entire world in January 2021. The number of active monthly users on Telegram topped 700 million in June 2022. The next month saw the launch of Telegram Premium, an add-on paid subscription with a number of added features.
Telegram Update:
The founder and CEO of Telegram Pavel Durov shared the news of releasing some exciting and fun features in the application. Not so long ago, Telegram Updated its features which include the ability to design notification tones, establish times for conversations to be muted or messages to be deleted automatically, enhanced forwarding, and other innovative features.
Unveiled Features of Telegram:
In accordance with Telegram News 2022, the novel features of Telegram include:
New Emoji Packs:
In this new feature users of Telegram can upload packs of different static and animated emojis which consist of unique art, style, and design. More than 500 Premium emoji are available in 10 initial unique emoji packs that users can access. As claimed by Telegram News 2022 non-premium users may view all the custom emojis and use them for free in their Saved Messages conversation to try them out – or to add some additional flair to notes and reminders. These New emojis on Telegram can be added to the text of messages and media captions, adding more emotion to chat.
Sticker Designing:
We can say that it is the most catchy and unique offer from Telegram to customize your own stickers. No wonder Telegram is one of the few platforms which is now offering that deal. So let's dig in some more about this new Telegram Update. Telegram stickers must be 512 x 512 pixel PNG pictures with a transparent background. There should be a distinct picture file for each sticker. You may wish to utilize Telegram for Mac, Telegram for Windows, or Telegram Web because designing and uploading them is simpler on a desktop than on a mobile device. Create a 100 x 100 PNG image with a translucent layer if you want one.
Redesign Emoji:
Now the users of telegram premium not only get the option of downloading and using New emojis on Telegram from custom packages, moreover they get access to redesigning their emojis too. I mentioned before, more than 500 emojis consisting of 10 packs are added for the meantime and many fascinating emojis are yet to come. "The Stickers Sticker button will change into an Emoji button when you begin composing a message. Allowing you to swiftly explore your existing emoji packs or add new ones by opening the revamped emoji panel. Any animated emoji is visible to all users, Premium or not. Additionally, everyone can use all custom emojis in their Saved messages and chats for free to test them out or to add some flair to notes and reminders", according to the website of Telegram.
Privacy Feature on Telegram:
Telegram also modified the privacy feature of the application for its users. Same as in Whatsapp messaging app, Telegram users have now access to choose the public for interaction. The telegram app now has the option of everyone, my contacts, and nobody. With the help of the Privacy feature on telegram, now the user has full control over who can send them the video, audio, and chat messages.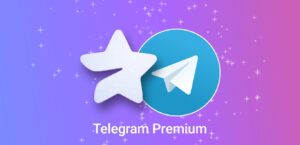 Gift Premium:
According to Telegram News 2022, Premium users can now send discounted, prepaid subscriptions for 3, 6, or 12 months to friends, family, and coworkers to share their exclusive experience. This feature is all about alluring your friends, family, and acquaintances to use the useful app. All you have to do is tap the gift premium button that is available in the profile of the
user. The user can send the premium gift offer to the person of their choice. An animated gift box and a special message will appear in the conversation of individuals who got a Gifted subscription.
Telegram Premium:
All the above-mentioned features are only available in telegram premium which is a paid subscription offer of the platform. The subscription price depends on your location and it costs from 4-6$. There is no second thought after subscribing to the premium offer. One can unleash various features such as the use of New emojis on Telegram. Privacy and designing features, etc, and can get benefits from the platform to their fullest.