On August 15, 2022, one of the most trendy music apps announced in a blog post that its subscription offer Spotify premium is offering a 3-month free plan to their first-time users. They said: "That's true, starting today, qualified free and new customers of Spotify Premium will receive free 3 months Spotify. Additionally, we're providing three months for just $9.99 to anyone who canceled their Individual Premium membership before July 15 and wants it back. For limitless music and podcasts, that works out to less than $4 a month".
Spotify Overview:
On April 23, 2006, Daniel Ek and Martin Lorentzon founded the private Swedish firm Spotify to provide media streaming services. It is one of the largest music streaming services, with over 433 million monthly active users, including 188 million premium members, as of June 2022. There will be 180+ countries where Spotify is available by October 2021. Additionally, Spotify offers more than 82 million songs from record labels and media companies, including those with digital copyright limitations.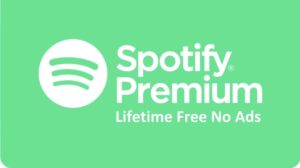 Spotify Premium:
Before the free 3 months Spotify subscription offer, all the basic functions were free on the app with commercials and restricted control as part of a freemium service. However, other capabilities like offline listening and commercial-free listening are only available with paid memberships. Now after Spotify offers 3 months free trial period of its premium product, the users can now make, update, and share playlists and search for music based on an artist, album, or genre. In addition, Spotifiers can enjoy music without taking stress about their mobile data, moreover, they can feel the beats anywhere and anytime within these free 3 months of Spotify. Lastly, the cherry on top is that one can listen to music without the distraction of advertisements.
Who can benefit from the offer?
If a person canceled their premium plan with or without any reason before July 15, 2022. Moreover, if a person never signed in for a Spotify premium before can benefit from the free 3 months Spotify premium plan offered by the app.
What are the perks?
First-time subscribers of Spotify will get the following perks:
Listen to unlimited music for the whole three months.
Use Spotify premium without spending money because it's free for 3 months.
Ability to play any song, anywhere, without the constraint of time and place.
Free 3 months Spotify means unlimited songs a.k.a unlimited skips.
No intervention of ads.
Have access to more than 4 million podcasts and 80 million tunes, all for free.
If one experienced Spotify already and now regrets its cancellation then, no need to worry. Just spend $9.99 (or market equivalent) one can get access to the free 3 months of Spotify premium. That means less than $4 for a month. Sounds like a good deal.
Steps To getting 3 Months Of Free Spotify:
The current is not for the former Premium subscribers and they are not eligible however, Spotify is providing anyone who left before July 15th the chance to renew their subscription for the first three months for just $9.99. Below are the steps to get 3 months of free Spotify. 
Step # 01
If you heard about Spotify from your friends and family and want to give it a try then the time is best for you. You just have to lie in one of these two categories. Number one is you should be new on this platform, so you can get access to free 3 months of Spotify. Number two is if you cancel your Spotify premium plan before July 15, 2022, then Spotify premium offers you to pay only $9.99 for 3 months.
Step # 02
After recognizing your category, open spotify.com/premium in your current browser. After opening the page you will see the click button of getting 3 months free. After clicking that button you will land on the Spotify log-in page. You can type your information and select login. Click the Sign up for Spotify button at the bottom of the page if you don't already have an account.
Step # 03
You will then be prompted to confirm your decision to link your Spotify and AT&T accounts. Select "I Agree" from the menu. After that select start subscription now and all you have to do is to enjoy free streaming.
For those who already have Spotify Premium:
Just assume yourself in a different scenario. If you are already paying for Spotify Premium but would still like to use the free 3 months Spotify Premium offered by your AT&T subscription then follow these steps:
Step # 01: Log-in → Spotify
Step # 02: From your 'plan menu' you will find the option of 'Change Plan'.
Step # 03: Then 'Cancel Premium' and choose 'Spotify Free'.
Step # 04: After the cancellation of your premium account navigate to the Account Management tab on your AT&T WatchTV.
Step # 05: Last but not the least, click on Spotify premium and unleash unlimited tracks of your favorite artist.
Both deals of free 3 months Spotify and Spotify premium for $9.99 are currently active and will last till September 11. Subscriptions renew automatically at the regular monthly price of $9.99 after the initial three-month trial period expires. Eligible consumers in 135 Spotify markets worldwide may take advantage of either deal.