Strong rumors suggest that Apple's October event will bring some new MacBooks or iPads. We all know that the company organizes at least 4 events every year. We have seen 3 events this year and the 4th event is the Apple October Event 2022 ready to be started. Apple does so to spread its product launch throughout the year so there is always something new on board for their customers.
What is Released so far this year:
We have seen three Apple events from this time to September 2022 — starting with the company's spring event called" Peak Performance," which took place on March 8. At March 8 event, we were introduced to Apple's four new products;
iPhone SE
iPad Air
Mac Studio
Studio Display.
Next month we witnessed Apple's 2nd event of the year at WWDC 2022. At this event, Apple introduced us to a brand-new processor and four new products again 2 being hardware products while two software products;
Two hardware products are actually two new models of MacBook using the M2 Processor chip;
M2 MacBook Air
M2 MacBook Pro
The two software products are;
At Apple's third event which was held just a week ago and named Apple's Far Out event, the company revealed the upcoming generation of iPhones. The company Launched;
iPhone 14 series
Apple Watch Series 8
Second-generation Apple AirPods Pro
Apple Watch Ultra (Durable Sport Watch)
So, the question arises;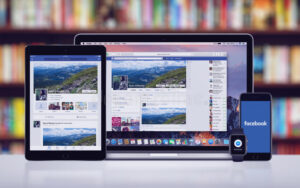 What will Apple release at the October event?
Going by historical precedent and accounting rumored Apple news, there's a good chance that Apple could host another event before the end of 2022. This last event is expected to be held in October more precisely in the second half of October 2022 announcing a new range of iPad and macOS devices.
Apple has formerly blazoned the first many products grounded on the new M2 chip and is likely to use the Apple October event 2022 to expand its M2- grounded product portfolio. According to well-known Bloomberg critic Mark Gurman, Apple could advertise several iPad Pro models at the October event- all powered by M2 chips. They will support wireless charging as per expected.
Along with these iPad Pro models, a new remodified iPad will be Launched at the same event. Rumors claimed that there is a high chance that it'll be a 10th-generation iPad. Some of the key specs are also rumored for this model. These include;
10.5- inch display Ultra-Big display
A flat but quite beautiful camera hump
Apple's A14 Bionic chip will be used
There are rumors that several M2 chip Based products are expected to be launched at this event. This might include new iPads and Macs.