American tech giant Apple has finally unveiled its brand-new iPhone 14 series and new S8 ultra watch which is apparently made for extreme adventures and sports.
iPhone 14 Series:
Apple's new iPhone 14 series also contains 4 smartphones as usual.
iPhone 14
iPhone 14 plus
iPhone 14 Pro
iPhone 14 pro max
There are many new features added to the series according to recent claims by Apple inc. These include better camera software ensuring the best possible photography experience, better and smoother performance, and a better gaming experience.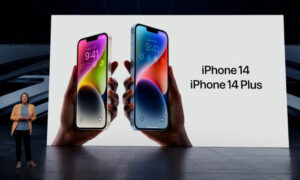 There is something extremely new in iPhone 14 Pro
iPhone 14 pro series will have satellite connectivity in case of emergency to provide you with better SOS services. Apple claimed that users can access any satellite in case of emergency by Apple iPhone 14 pro max 2022. This service will be free for at least 2 years since no further subscription plan has been discussed yet.
Apple watch series 8:
Along with iPhone 14 series Apple also announced its Watch 8 series with some incredible features. The series contains 3 different models according to Apple news:
SE watch
Apple Watch 8
Apple Watch 8 ultra
There are many mentionable upgrades in the watch 8 series including a new incredible design with better services but Apple watches 8 ultras is specifically made for extreme sports and harsh conditions. Apple Watch 8 ultra has ultra-durability as the name suggests. And the watch can survive more water pressure due to its better waterproof body.
The watch can also survive more harsh temperatures so can be used in extreme sports like swimming, mountain climbing, etc. The watch also offers a bigger battery so you are not required to take the charger with you every time. Apple also launched its new Air Pod series with extremely better noise cancellation and better user experience.
Price Maintenance:
Although we can observe there is a massive inflation in prices all around the globe but Apple tried its best to maintain older prices for new iPhones, air pods, and watches. iPhone 14 pro max price is reported to be 1,099$.