The CEO of Tesla and SpaceX Elon Musk revealed in a tweet that he is selling all of his houses and is moving to Texas. After the news broke out, people start getting curious about Musk's new residence. Some people assumed that he will buy a gigantic mansion or maybe something that can compete with Queen's palace. But, according to recent Elon Musk News, he lives in a $50K house in Boca / Starbase.
@Elon Musk 'My primary home is literally a ~$50k house in Boca Chica / Starbase that I rent from SpaceX. It's kinda awesome though.
The only house I own is the events house in the Bay Area. If I sold it, the house would see less use, unless bought by a big family, which might happen someday.
Who is Elon Musk?
Elon Musk is an investor and business magnate who was born in South Africa (in June 1971). He is an industrial engineer and entrepreneur who is worldwide famous for his innovation in the technology industry. Dynamic entrepreneur Elon Musk has achieved tremendous global fame as Chief Executive Officer (CEO) of aerospace Company SpaceX and also electric automobile company Tesla Inc. He was an early investor in different technology-based companies therefore he also co-founded PayPal. Musk also co-founded OpenAL and Neuralink. He is also the founder of The Boring Company. According to Elon Musk News, business magnate Elon Musk had negotiated with Twitter's board to sell the company to musk in April 2022.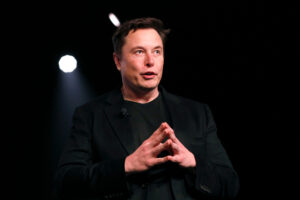 Early Life
Technology has been the main focus for Elon ever. He had a keen interest in programming at the age of 10. Musk showed up his early talent in developing computer video games at the age of 12 which gave him fame. He sold the basic code of his video game for $500 to PC Magazine.
Businessman
According to Forbes's billionaire list, Elon Musk is the wealthiest person in the world. As per the estimation till July 2022 He has a net worth of around 242 billion US Dollars. Elon's personal style and successful professional life have given rise to compare him with other market leaders in US history including Henry Ford, Bill Gates, Steve Jobs, and Howard Hughes. He is named the world's richest person.
Accomplishments
Elon Musk is highly famous for his innovative market penetration and businesses. Let's shed some light on his accomplishments.
Zip2: In 1995, musk and his brother started Zip2 which was basically a software company aimed to help newspapers in creating city guide maps and business directories online.
X.COM: Later on, musk sold Zip2 and created X.COM which was a fintech venture. Eventually, X.COM merged with PayPal and in 2002 the firm was bought by eBay.
SpaceX: In 2002, Elon musk used all sold-out money from PayPal in founding his Space Exploration Technologies Corporation which is known as SpaceX. This aerospace company has successfully covered several targets and achievements over the years. According to SpaceX News, it has become the first company that successfully launched and landed an orbital rocket in 2017. Under the supervision of Musk, SpaceX has done several contracts with NASA to develop and launch space rockets. Elon is also working towards his plans to send astronauts to Mars by 2025 in collaboration with NASA.
Tesla: In 2004, must enter the market of automobiles and founded an electric car company Tesla through heavy investment. He believes that electric vehicles are the bright future of mobility. Elon eventually become a billionaire in 2012 by Tesla.
Boring Company: Elon musk also found TBC (The boring company). This firm basically deals in providing tunnel constructions and infrastructure services.
Neuralink: In 2016, Musk founded Neuralink which is a Neurotechnology Company. This company deals in the development of BMIs (Brain Machine Interfaces).
OpenAL: Musk also founded OpenAL which is an artificial intelligence research lab. The company focuses on doing research in the field of AI.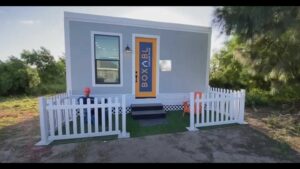 Current Updates
It is the fact Elon Musk a Tech billionaire has established himself as the richest person in the world but you will find it interesting knowing that he is living in a Mundane SpaceX base in a fairly modest way. Entrepreneur Elon musk has a bay area events house where he lives. This house is Musk's preferable and tiny house in Boca Chica which is found far more interesting in news these days. This primary house of Elon Musk is his $50,000 property in Boca Chica which he rents from SpaceX. According to the news of Elon Musk House Near SpaceX Base, it is the tiny prefabricated house of 375 Square feet that actually has created by Boxabl Casita.
The new box house of Elon Musk has some interesting features such as it is a movable house that can be relocated easily. Moreover, it is a studio apartment in a box that is energy efficient. Also, the box-shaped house contains a basic kitchen, bathroom, living room, and bedroom. Elon Musk said this house is fine for him to practically live anywhere for work.