An American Multinational company that has changed the dimension of the technology era and users' perspectives is Google. These big five IT Company always focuses on providing their innovative products and services with better ease and great user experience. It is a fact that Google is highly popular among people worldwide for its different products and services and especially for its chrome browsing services. One of Google's services that are used for the purpose of emailing by users around the world is Gmail. It has also been composed of interesting features. According to new updates, Google has made it easy for users to find Google Spaces in Gmail.
Gmail: Overview
Google offers Gmail as a free email service. It had billions of users worldwide. Typically, a user will use a web browser or the official mobile app to access Gmail. This emailing service was launched in 2004. One gigabyte of storage space per user was offered by Gmail, which was much more than what its rivals at the time offered. Gmail includes 15 GB of Gmail Space Limit that is shared between Gmail, Google Drive, and Google Photos. Gmail service is being used by users for both personal and professional purposes.
What is Google Spaces?
Google Spaces is basically a communication hub in Google Chat that enables group discussion. It has several characteristics that make it comparable to software like Microsoft Teams or Slack. With the help of Google Spaces, Gmail account holders may convene in a group via an invitation, start conversations about any subject right away, and share content like links, articles, videos,
photographs, and more.
Google Spaces was launched on May 16, 2016, and it is available on Mac, Windows, iOS, and Android operating systems.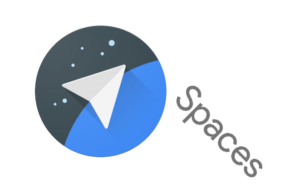 Features: There are different smart features of Google Spaces, Have a look below;
For creating Google spaces, a Gmail account is required to get a signup.
By creating Space, users can start conversations by inviting other Gmail users to join
Allows messaging and group chatting between users.
Users could see what the group was talking about through the conversational view.
It has linked with Youtube, Google search, and chrome to share videos, articles, and images easily without leaving spaces.
It also supports staff sharing in spaces from Google Drive.
Supports plain text without formatting.
Users could simply post using their camera roll or through Google Photos with the support for multiple-image uploads.
You may use a quick search in Spaces to retrieve previously shared content if you're looking for it.
Google Spaces in Gmail
Google is constantly seeking fresh ways to combine its services to produce a seamless user experience. To search for your Spaces using Gmail, the firm provided a new feature as a result. Finding and navigating around those Spaces will be simpler as a result. Over the past few months, Google has been improving the Gmail search functionality. You may use Google to perform a Spaces search directly from the Gmail search bar. For those who access their Spaces through Gmail, this is quite handy.
Gmail Spaces App:
Google Spaces has launched a mobile app as well for all Gmail accounts. The idea behind Spaces app is that instead of having to often copy and paste links, search and share articles, explore and upload movies and photographs, and other tasks, users in a group can now accomplish all of that within a single app, enabling instantaneous sharing of content on any topic on a single click using the mobile phone. This app is Free to download on your phone supported on iOS and Android.
How do I manage Space in Gmail?
They are rather simple to enter if I want to use and work on Spaces. Visit the desktop website or the Google Chat app. You'll find a section there called "Spaces." It's at the bottom of the app, and on the desktop website, it's on the left side panel. You can create the Space there and invite people to it. You must give Space a name when creating it. Therefore, all you have to do to find a Space is looking for a word in the Space's title. You'll see your Space there, along with the typical results like emails and messages.