A Popular app "Tik Tok"
Tiktok is the most popular social media app of 2022. Which has become a sensational app among the users of social media. Tiktok is a video-sharing platform that allows its users to make and share their short form of 15 seconds videos on any topic. According to Tiktok news, the app has more than 500 million active monthly users. The TikTok app's popularity has skyrocketed since its release. It has been the top downloaded photo and video app overall in the Apple and Google Play Stores. Tiktok monitors your web activity and has now gathered places on meta's social media platforms Facebook and Instagram to share users' content and get more viewers. This app is owned by a Chinese tech company ByteDance.
Tik Tok Usage
Tiktok has been developed with some of its interesting features such as; uploading 50-60 seconds videos, recording videos with music, can use beauty filters, stickers, and animations in content, allowing to share links on other apps, and users can see likes and comments by viewers on content, get notifications and also do live video screaming. This app is being used in more than 150 countries.
Users – Given that 41% of its users are between the ages of 16 and 24, TikTok frequently draws younger people. 90% of these TikTok users claim to use the app every day. The average user is spending 1 hour and 25 minutes on this app and sharing content.
Business Use – Besides personal branding this social media app is being used for commercial purposes to make money. It provides a platform for business professionals and companies to advertise their products and services. Through influencer marketing and reach their massive target market. Online retailers may now sell their products directly to users on TikTok thanks to the social media site Shopify. Which added TikTok to its collection of social media networks.
As we can see that Tiktok is being used so frequently for personal and professional reasons but the point is that is it the safest platform for web activity? It has been claimed that Tiktok monitors your web activity which is strange enough!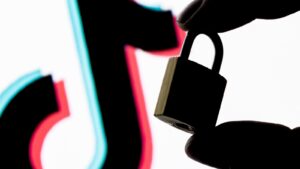 Monitor Web Activities
The popular video-sharing platform TikTok has become the app that tracks the most user activity, surpassing Facebook, Instagram, Amazon, and Snapchat. Tiktok has now become controversial these days. According to Tiktok news, when a user searches for a website on the In-App browser of Tiktok then this app inserts a code that can track users' web activities on these sites including their keystrokes. And anything they tap on the page when they access those websites through links on the app. This shows how Tiktok monitors your web activity.
In-App Browser: Tiktok has its own In-App web browser. It has the ability to record all keyboard inputs, possibly giving it access to private data including log-in information along with a record of the websites. Users visit and their activities on those sites. When a user clicks on a link while using Tiktok a native web view that acts as a simple web browser for TikTok open. No other social media app is doing this.
Keystrokes logging: Tiktok web search has been composed of Keystrokes loggings code which shows how Tiktok silently monitors the activities of users. Tiktok is using keystrokes code in its app's web browser which enables it to monitor and store sensitive information. This keystroke tracking enables recording on-screen input such as each image you select, each button you press, and each URL you access while using the web browser of Tiktok can all be recorded by the app.
Modifications:  Tiktok monitors your web activity because of the modification in the web browser. That the company made.TikTok does not launch pages with standard browsers. Like Safari or Chrome when users touch on adverts or links on a creator's profile. Instead, it uses an in-app browser created by TikTok that can rewrite the content of online sites by default.
Privacy Concerns in Tik Tok
It's interesting to note that only TikTok was found to be able to record keystrokes out of the seven applications tested as part of Krause's study effort. This app monitors a wide range of web activities by users. According to Tiktok news, a recent inquiry found that China has acquired American TikTok users' data. The way that this app is silently monitoring web activities. And information of users has made this app unsafe to use and also raised privacy concerns.