Apple Inc. is a global tech company that always penetrates the market with innovative product and service strategies. There are billions of users that are actively using Apple's products and services. The company focuses on launching new and highly innovative products which attract customers worldwide. In a recently held event on September 7, called "Far Out" Apple Inc. launched its products including the iWatch series 8, iWatch SE 2, IPad Pro, Airpod Pro 2, iPad 10GN, Mac Pro, and more. The iPhone 14 series is one of the most well-known products that have also been launched in the event and with much-needed upgrades in performance and designs. According to Apple News, Only in the US will the new iPhone 14 series be sold without SIM card trays.
Users in the USA
The enormous popularity of the iPhone, which generates around half of Apple's overall revenue, is responsible for a sizable percentage of the company's income. Between 2012 and 2022, there will be over 116 million iPhone users in the US, a sharp rise from the 44.5 million users there were in 2012. Now the iPhone has become the most selling product of Apple Inc. in the US market.
iPhone 14
According to Apple News, The company launched the iPhone 14 series at September 7 event. The series has been introduced with some updated features which are interesting for the users of the iPhone. This new series of iPhones contains four phones which include iPhone 14, iPhone 14 Pro, iPhone 14 Plus, and iPhone 14 Pro Max.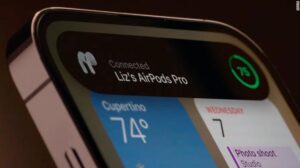 Features:
According to Apple News, iPhone 14 series have been composed of below interesting features;
6.1-inch display for iPhone 14 and 6.7-inch display for iPhone 14 plus.
Phones are made up of aerospace-grade aluminum along with a wireless charging-enabled glass back.
It is available in five colors including Blue, purple, midnight, starlight, and product red.
The front cover is composed of ceramic shields for water resistance.
In iPhone iOS 16 enables users to customize screen locks.
Apple updated the iPhone 14 with Emergency SOS via satellite, a feature that enables the device to connect directly to satellites in an emergency for communication. It only operates in the US and Canada and is free for two years.
The Series also offers a longer battery. When playing video, the iPhone 14 can last up to 20 hours, while the iPhone 14 Plus can last up to 26 hours.
A new 12-megapixel Wide camera with a bigger sensor is available in series 14.
There is an action mode for a video that offers a fluid-looking video.
A15 chip has been used in the iPhone 14 series which allows betterment in thermal performance.
5G Connectivity will be supported in iPhone 14 series.
WiFi 6 and Bluetooth 5.3 are supported on the iPhone 14 and 14 Plus.
The series has storage capacities of 512 GB, 128 GB, and 256 GB.
Along with these features now, here is the interesting question, does the iPhone 14 have a sim card slot in the US? The answer is No! The iPhone 14 series is going to be provided without a physical sim card option in the US only and users will use eSIM.
iPhone 14 no Sim Card Slot
Only in the US, The new iPhone 14 series is being sold without actual SIM trays. Users will have access to eSIMs rather than using physical SIMS. According to technical specifications on Apple's website, the iPhone 14, iPhone 14 Plus, iPhone 14 Pro, and iPhone 14 Pro Max do not support physical SIM cards instead they feature dual eSIMs, which enable the activation of several cellular plans on a single device. Furthermore, iOS 16 on the iPhone 14 makes it possible to transfer eSIM between iPhones with the help of Bluetooth. This series also enables its users to use both eSIMs at the same time.
What is eSIM: It is basically an electronic sim. Which enables users to activate cellular plans instead of using physical sim cards.
How to get iPhone 14 with Sim Tray
eSIMs are rapidly expanding but it is not available in other countries. Therefore, iPhone 14 models will continue to be sold outside of the United States with an iPhone 14 SIM card tray for the time being. So you can easily get your iPhone 14 with a SIM card tray within your country out of the US. Everywhere else, the iPhone 14 series still have a nano-SIM tray slot!