Netflix for iOS:
Netflix for Apple users now have an external subscription option which will lead them to Netflix's website for their subscription renewal. This is apparently to avoid Apple's 30% tax on all subscriptions. Meanwhile, leading music platform Spotify also have external subscription button already.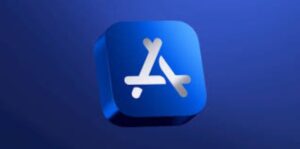 Netflix 
Netflix is World's most popular entertainment service with more than 220M subscriptions in over 190 countries worldwide. It is the world's largest streaming service with a variety of movies, Tv shows and more. Netflix was founded by Reed Hasting and Marc Randolph launched on August 29, 1997. It is considered as a movie library but is way more than that. It is a production house with more than 129 exclusive movies and dozens of web series. Netflix owns many award-winning hits of all time including Tenet, The Power of Dog, The Big Short, Gravity, The Social Network, Two Distant Strangers, Mank, Roma and way more.
Netflix's Subscription
Being a digital movie library and production house, Netflix is a paid platform which offers many subscription plans to its users. Basic plan cost 10$ with one screen, Standard plan with two screens cost 15.5$ while premium plan with 4 screens cost 20$ per month.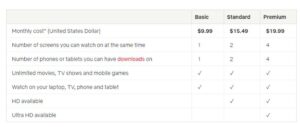 Netflix does not have fixed prices all over the globe. Netflix prices vary country to country depending on levied taxes and competition.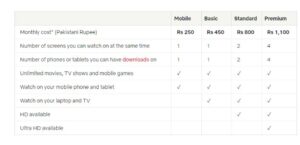 Some countries including Pakistan, India and Turkey have very cheap Netflix Mobile Subscription to attract more users. In Pakistan there are 4 subscription plans including Netflix mobile subscription with approximately 1$, basic plan with less than 2$, Standard plan with approximately 3$ and premium subscription plan with only 4$ per month. In this way they can't afford heavy taxes on subscriptions because that will cause inflation in prices. 
App Store is Levying 30% tax on subscription
Apple is facing rage from app developers on charging up to 30% taxes on every in-app purchase made through the app store. Previously Spotify complained to the European Union that it is unfair to charge taxes so high while operating competing apps like Apple Music. Charged taxes will ultimately kill competition by artificially inflating subscription prices of Spotify. Many other complaints were also filed against Apple's high taxes. 
Netflix External Subscription
Netflix in apple devices will now have an external subscription button which allows users to buy or renew their Netflix subscription plan without the influence of the App Store. A pop-up window will appear which warns users that Apple will not be responsible for subscriptions made without their influence. Netflix external subscription in apple allow them to make their prices lower. So, they can survive their competitions without any interpretations.