Moto X30 Pro and Moto Razr 2022
Moto X30 Pro and Moto Razr 2022 will be launched on August 2 at a gala ceremony in China. There's been a growing buzz around the two for quite some time, and after years of leaks, Motorola has at last announced the release date. Customers are eager to see these phones available to shop.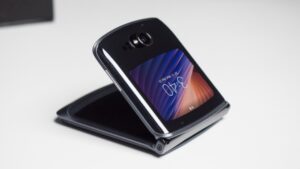 Motorola
Motorola Inc was an American telecommunication company founded in 1928. After heavy losses, the company was split into two independent companies Motorola Mobility LLC and Motorola Solutions. Motorola Mobility was later acquired by Lenovo which is a Chinese company. Motorola Mobility LLC is now marketing as Motorola. Motorola is primarily known for manufacturing mobile phones. 
First Mobile Phone
Motorola was the first ever company to launch wireless mobile phones. It was Motorola DynaTAC 8000X and launched in 1973 by Dr. Martin Cooper. The first call using a mobile phone was also recorded in 1973. This was a revolution and fate changing invention for the company. Motorola ruled the industry for decades. But Motorola was so slow in adopting new technology so faced heavy losses in 2007-2009. 
Motorola Razr
Motorola Razr is a series of extraordinary mobile phones launched in December 2003 by Motorola Inc. They are somehow sold till 2013. Motorola Razr original series was again continued by Motorola Mobility LLC on February 6, 2020. This model is also known as Motorola Razr 2020. It has an ambitious foldable screen with spectacular design. Updated version of Motorola Razr mobile phones was launched with 5G service in September 2020 as Motorola Razr2 or Razr 5G.
X30 Pro and Razr 2022
Motorola has announced to launch Moto Razr 2022 and Moto X30 pro on August 2, 2022. Public is very excited about these phones to launch after such a long time of leaks. Motorola Razr 2022 will have many amazing features including 50 MP rear camera, 120 Hz display, up to 12 GB of RAM and 512 GB ROM.
Meanwhile, Motorola X30 Pro has a 200 MP rear camera for which everyone is excited. It will be the first ever mobile phone featuring a 200 MP camera. It will also have a 50 MP Ultra-wide and 12 MP telephoto camera. Having a 5000 mAh battery with 125 W fast charging system will definitely be an amazing combo. Long story short, it will be a great experience so far.